Custom Page Headers
15 Mar 2018 in:
Tips and Tricks
Page Headers
Assigning different image header to your pages is simple 3 step process.
1
First go to to page you want header replaced, or to admin panel, edit page and look for a page slug field.
2
Take a look at url in your browser bar. All wee need is page slug. In this case page-with-comments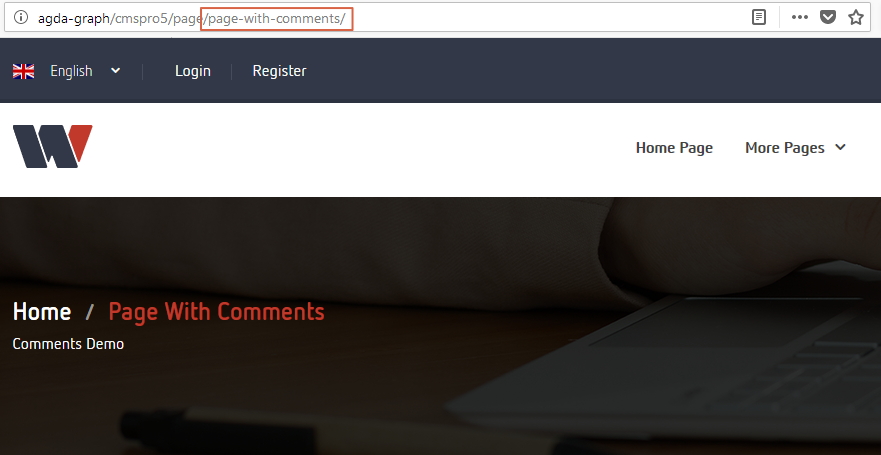 3
Place new image in /uploads/images/ and rename it exactly as page slug. page-with-comments.jpg You can only use .jpg files
If you use multiple languages, you can repeat the same steps, and just add additional image for each language.