Email Receiving and Sending
15 Mar 2018 in:
Troubleshooting
Email Problems
If your.e not able to send and receive emails from cms pro, this is most likely due to your server configuration.
Most hosting companies disable PHP mail function, so your other choice is SMTP, or Sendmail. cms pro supports both of those. First enable debug console, and find the exact error message related to sending email.
To switch to SMTP or sendmail go to /admin/configuration/ page and select either SMTP, or sendmail option.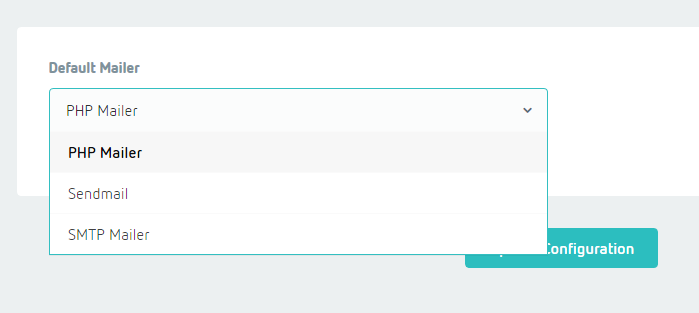 Some hosting companies require that email address "from" is from your own domain, and therefore, you must use your own hosting SMTP settings.